Founded by the father-son team of Bob and Pete Monte in 1972, Monte Printing has served Craven County and beyond for over 45 years. Since the first day, our goal was to simply provide "Quality Printing, Delivered  On Time."  Our approach has been to adapt, modify and grow our business by providing complete and customized solutions to our customers. Monte Printing prides itself in being a full-service, single source, graphics production company.
Our Team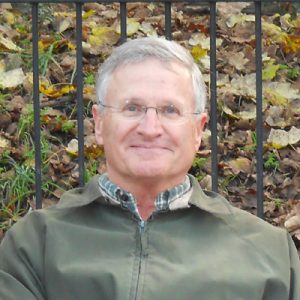 Pete Monte
Grew up in New Bern, graduated from NC State (engineering), served in the US Army, (commissioned infantry), and with his father started Monte Printing. Pete has over 45 years experience and expertise in the printing industry. He enjoys cooking, and traveling when he can.
Lisa Colwell
With degrees in Museum Studies and Graphic Design, Lisa has been designing her whole life. As a teenager, she began working as a draftsman and materials specifier in an architect's office. In Greensboro, NC, she designed for several advertising agencies, working on accounts such as Thomasville Furniture Industries, High Point Regional Health System, and Bank of NC. In Raleigh, she was one of two graphic designers at the NC Museum of Natural Sciences, where she worked on projects for the director, the education department, the Friends of the Museum, and the research department. Lisa has been with Monte Printing since 2011.